Eating Warm Nutella Smothered Crêpes in the Shadow of the Eiffel Tower…
Swimming in the Refreshing Crystal Blue Beaches in Mexico…
Savoring Spicy and Aromatic Arabic Cuisine on a Cool Evening in the Deserts of the United Arab Emirates…
Not long ago, these kinds of experiences seemed to be reserved only for the upper classes or perhaps for newlyweds on their extravagant honeymoons. We all know how expensive it is to go to foreign countries for a week at a time, but what if it was possible to spend more time abroad, maybe even live abroad, and have it cost the same as it does to live where you are now…or even less?
Hi! I'm Susan Whitehead

and I have spent a significant portion of the last several
years traveling and living overseas WITH my family of 8.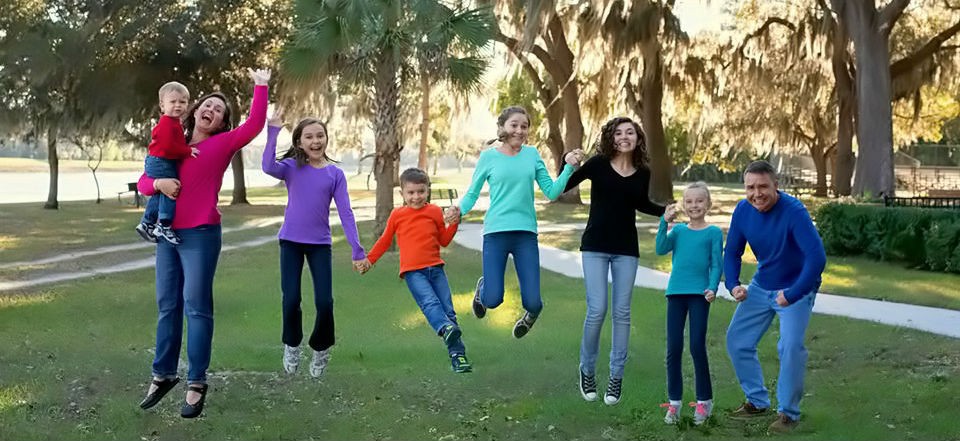 We've done all three of the experiences mentioned above, plus many more. For years, I had an intense, burning desire to travel the world, but not on a 10 day vacation here or there. I wanted to see other countries and make the most of the time we have with our growing children, to interact with the locals outside of tourist traps and give my children a perspective that only comes from diving deep into other cultures. I wanted my six children to have a genuine love and appreciation for who people are, not for who the media or our own cultural bias told them others were.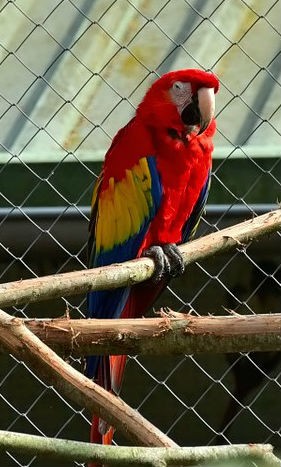 But I felt trapped like a caged Scarlet Macaw with her wings clipped. The need for me to fly was always within me, but my circumstances seemed to keep me tethered to a perch in a very confined space. It was often a beautiful space that even the most spoiled of birds would envy, but the cage was always locked, wings always clipped just long enough to give me an illusion of flight without the ability to make it happen.
It all changed in one day.
Our landlord came to our rental home presenting us with a peach pie, wrapped with a big red bow on top. In just a few short minutes, our hopes and dreams of international travel as a family came to a head. (You know it's going to be an interesting conversation when someone comes to your door with a pie!) She explained to us that she wouldn't be able to extend our lease past the original terms and we'd have to move out in 3 months and 1 week. While the news was initially shocking, my husband and I KNEW that THIS was the kick we needed to bring our dreams to life. We were going to sell everything and move to Central America!
We embarked on these adventures with a budget that would make most people question our sanity. We had a meager income from some online ventures and a business, but no real savings. Many of our own family members told us it was (and still is) too dangerous to travel in the world today. We were called reckless and careless for "endangering the lives" of our children for our own "selfish desires to travel."
I can say with absolutely NO regret that it was a good thing we listened to our hearts and left anyway! We would do it all over again and we have.
In this course, I will cover:
WHY you want to travel affects much of the HOW and WHERE you travel
Steps you can begin taking TODAY to prepare yourself and your kids for this type of adventure
How we dealt with family objections, and we had lots
Some creative ways to fund your travels with examples of other traveling families
Ways you can take your kids' education on the road
And more...
If you're used to letting someone else call the shots and not having to make hard decisions in life, this course is not for you. While travel is an UNBELIEVEABLE adventure and can grow you and your family in ways you cannot imagine, it is not like booking an all-inclusive resort where the most difficult choices you have to make are what times you want to have dinner and whether you want to go snorkeling or parasailing. There is absolutely NOTHING wrong with traveling like that, but this course is not for those looking for that style of travel.
Sometimes, those people we love, outside our immediate family, don't always know what's BEST for us, know what I mean?

And isn't it true that having a dream and taking the action steps required to make it happen are two completely different things?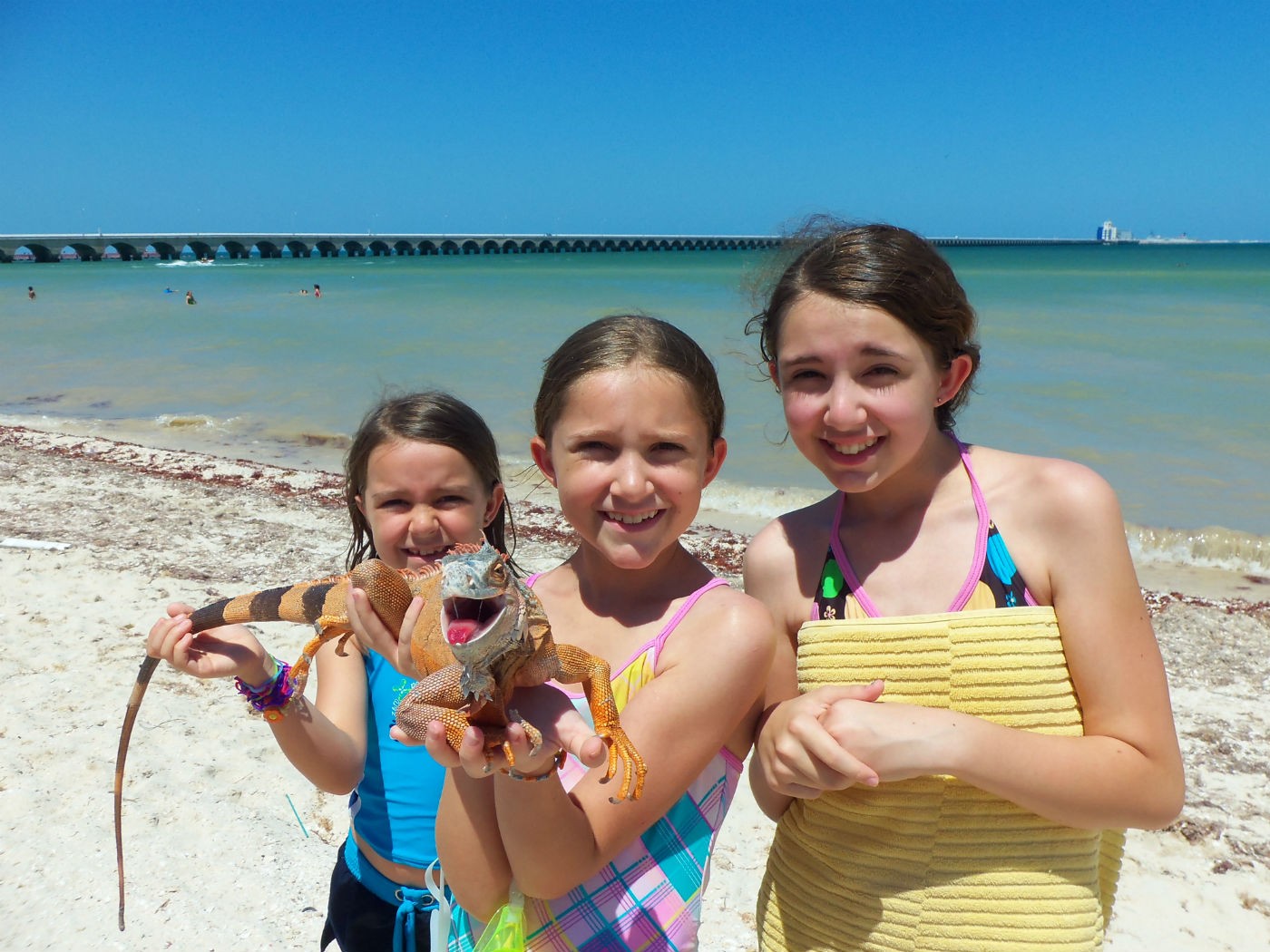 Most people would agree that trying to sell 15 years worth of accumulated "stuff" in 3 short months is quite an undertaking. And it certainly was. Not only did we have lots to do after that meeting with our landlord, but we were trying to figure things out as we went along. We met a few very helpful friends on Facebook that offered advice and encouragement. We read a few books with outdated information on moving abroad and got overwhelmed with 100's of travel blog posts, but nothing seemed to be tailored for families who wanted to do what we were trying to do.
We were clueless about tourist visas, whether any vaccines were required to travel and how to find a place to live that was not an overpriced hotel. We knew how to buy airfare and pack a suitcase, but our travel experience really ended there.
Now, after years of traveling, usually stumbling in the dark regarding HOW to do what we wanted to do, I have documented and broken down our experiences, organizing them in such a way that other families can make their dreams of international travel a reality by following my simple, but not easy, steps.
If you have been dreaming of
living life with greater purpose and appreciation for your many blessings
being more connected to your spouse and children
simplifying aspects of your day to day activities
experiencing the cultures of the world
growing as a person
being able to look back on your life with a sense of accomplishment and not regret…
then I would love to have you start taking action steps towards your dreams through my course.
Before I go any further, I want you to KNOW this:
Spending long-term periods abroad and having extraordinary travel adventures with your family is not only possible, but well within your grasp if you're willing to put forth the work to make it happen.
The Journey,
not the Destination matters.
T.S. Eliot
It takes planning and a lot of work to pick up your life and move it to another country. As much as I love sharing photos of the amazing experiences our family has had, I don't have any pics of the moments when, in frustration with the Paris metro system, my husband threw our $200 stroller over the turnstiles or when our son had a stomach virus on a travel day and I turned a gallon jug into a portable barf bucket or when our 3rd daughter got the chicken pox and shared it with all of her siblings over Christmas in England.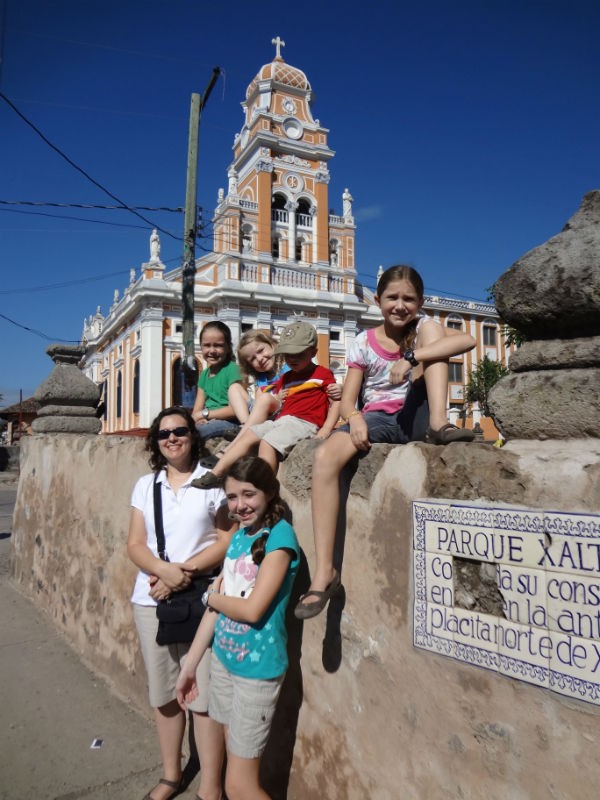 Those were all trying times, to say the least, but when you realize that frustrations and sickness are part of life anyway, would you rather go through them at home or while spending three months in a tropical paradise with horses nibbling on the grass outside your Costa Rican rental home?
There will be days when you feel like you just can't take another physical or emotional step forward, but you do because you believe so strongly in your dreams. Well-meaning loved ones will send you articles and videos of all the dangerous things that happened in the country or city you plan to go…all while ignoring the crimes committed in their own towns. Sometimes you'll feel like the hits don't stop and if you don't question your sanity almost daily, I would wonder if you had any sanity to begin with!
If all this sounds like too much effort and you're looking for some magical system to do all this, I welcome you to sift through the 1000's of blogs and Facebook posts to find what might work for you.
If you're ready to face the reality that it takes a bit more than a few taps on your phone to make your dreams come true,
click the Enrollment button below
and start taking the action steps needed to
make your dreams of long term travel come true!
Your Instructor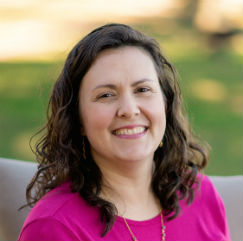 Susan Whitehead got her first passport when she was just over a year old. Growing up in a bicultural family, she was exposed to the wonders of international travel throughout her childhood, making many trips to Costa Rica and then having the opportunity to visit communist Romania for 3 weeks in 1989. Once she and her husband started having children, they knew they wanted to literally give their kids the world through cultural immersion experiences. Since selling everything they owned and buying one-way tickets to Costa Rica in 2011, her family has gotten passport stamps from 10 countries. She feels the most alive when she's slowly exploring new places and making genuine connections with locals through normal daily life in foreign locations. Her current bucket list includes sampling a bit of everything Italy has to offer and doing the Sound of Music Tour as a family in Austria. Susan currently lives with her family in their US "home base" outside of Tampa, Florida.
Go confidently in the directions of your dreams.
Live the life you have imagined.
Henry David Thoreau
Course Curriculum
An Introduction to the Wanderlust Families Long Term Travel Course
Available in days
days after you enroll
Module 1: Frequently Asked Questions About Long Term Family Travel
Available in days
days after you enroll
Module 2: Safety Concerns and How We Dealt with Objections
Available in days
days after you enroll
Frequently Asked Questions
When does the course start and finish?
The course starts now and never ends! It is a completely self-paced online course - you decide when you start and when you finish.
How long do I have access to the course?
How does lifetime access sound? After enrolling, you have unlimited access to this course for as long as you like - across any and all devices you own.
What if I am unhappy with the course?
We would never want you to be unhappy! If you are unsatisfied with your purchase, contact us in the first 30 days and we will give you a full refund.