Most people facing a challenging problem give up on the verge of a breakthrough.
SIAWordPlay is a self-discovering word morphing and word associating process based on two premises:
(1) Everything is connected and
(2) Within the words of every question or problem, lie its answer or solution.
SIAWordPlay fosters your whole-brain thinking, heightens your intuition, expands your consciousness and never fails to provide you with certainty and clarity.
Hi, Welcome, Namaste, In lak'ech

Hi, my name is Grant William Harrison. I created SIAWordPlay or Sherlocking Insightful Answers, over 25 years ago as a research tool. My passion has been the Ancient Mysteries and their relevance to our own Grail Quest.
I have sherlocked hundreds of thousands of words, phrases and sentences to:

verify dictionary definitions of words
verify accepted truths
translate foreign words into English
open up new areas to research
understand there has only ever been one story throughout all of history

link cultural symbols, ideas and practices from anywhere around the world and any historical time period.
You may have heard of the Indian greeting "Namaste," but may not be familiar with the Mayan greeting "In Lak'ech." Both are statements of Unity and Oneness.
Namaste can mean, "the light in me honors the light in you," and In Lak'ech, "I am you. You are me." In other words, it means "I am another you." or "You and I are one."

The SIAWordPlay Course will prove the truth of these ancient greetings.
Vibratory Signature

Your Vibratory Signature begins with the names that you and others call you, as well as your nicknames.
By sherlocking (logically and creatively morphing) Your Vibratory Signature, YOU can reveal your purpose in life as well as your interests, likes and dislikes. You can sherlock (logically and creatively morph) any name, as soon as you know the name.
Take my first two names, for example. A simple rearrangement of my first two names, Grant and William and voilà, you see my life purpose! "Grant I am Will" or "grant the I AM Will."
One interpretation of "granting The I AM Will", that is true for me, is that my purpose is:
"I encourage people to connect with their highest intentions or Divine Presence."
SIA

WordPlay

helps you to tap into your expert within

Our schooling created a dependency on an 'expert' – the teacher.
In our instantaneous society, advertising tries to get a competitive edge. It drives home their expert status messages of "We can do it better, faster and they take out all the worry and stress."
We may have taken in subliminal messages such as:
"You can't"
"You will do it slower" (as if this is a bad thing)
"Trying to solve your own problems must be worrying and stressful"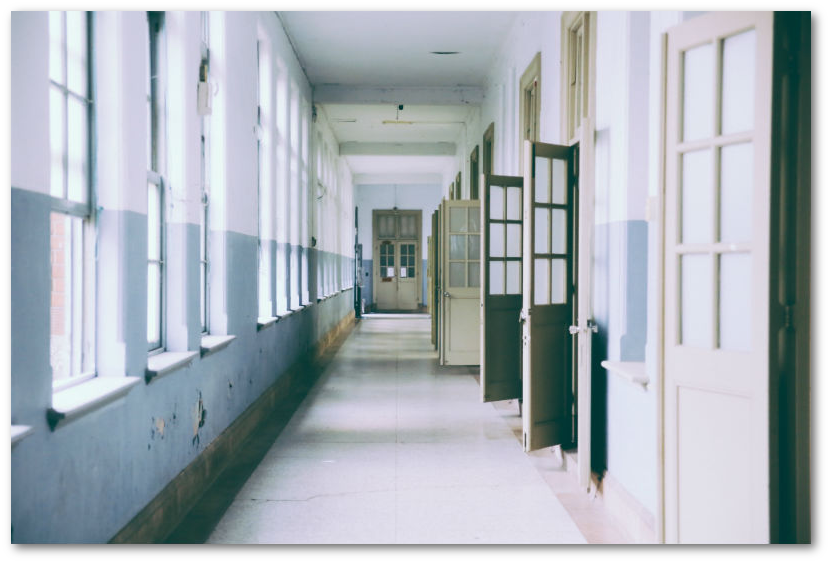 Social conditioning taught us to defer to an expert. In other words, we learnt that the answer lies outside of us and grew a seed of doubt, "We are not good enough."
The truth is, we are all amazing with unique talents and gifts. That makes us all exceptional!
You were born a genius. You still are. You may not recognize this in yourself yet. There is a burning passion if you listen to your inner voice.
All answers you seek in life lie within.
What lies within you is an incredible multi-talented expert, available at your beck and call, 24/7. It is your Genius.
Pass me the Certainty please…

I used the "I don't know" mantra most of my life. I became very good at deferring making a decision for fear of making a mistake or getting it wrong. I kept on giving my power away. Does that make sense?
To be certain, test this out on yourself.
Notice how good it feels when you say YES out loud.
Now notice how different it feels, when you say "I don't know" out loud.
Which makes you feel better? Saying YES or saying "I don't know"?
Do you know anybody who has ever said "I don't know"?
Anyone in your family?
Have you said "I don't know"?
Could it be that thinking or uttering the words "I don't know" limited some future choices in your life?
"I don't know" creates uncertainty, plays havoc with your confidence and robs you of your conviction to fulfill your dreams.
Applying the Sherlocking Insightful Answers process gives you certainty. Here's why.

You're in charge!
You decide on the question you want to investigate or the problem you want to solve.
You do all the thinking.
You select the word or words you want to morph.
You determine how you are going to play with the letters and words at every stage.
You decide if any sherlocked answer is meaningful.
You determine when to stop.
Oh, would it be helpful if I mention that sherlocking works 100% of the time? Okay. Sherlocking never fails to find answers or solutions. It always works! That's certainty, isn't it?
Sherlocking is an exact science and is learnable
Wikipedia writes: According to the Guinness World Records Sherlock Holmes is the "most portrayed movie character" in history...
According to Sherlock, "Detection is, or ought to be, an exact science and should be treated in the same cold and unemotional manner."
The sherlocking process is a logical progression. At each step letters change position, replace other letters, appear or disappear. There will be worked examples and opportunities to practise at your own pace in the SIAWordPlay Course.
GET STARTED NOW!
There's no right or wrong way to SandPlay!
To get a feel for sherlocking, remember what it was like to play with your toys in sand. You were having fun. You were just playing. There were no rules you had to follow.
You were in charge, weren't you?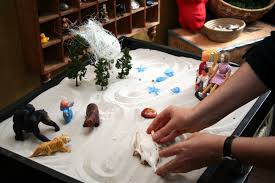 You made decisions. Decisions about what was in, what went where, which animal played with which toy or whatever…
Let's call this SandPlay.
You immersed yourself in your game, because it was a fun thing to do. There was no trying. It unfolded. You were playing, manipulating your toys, anyway you liked.
There's no right or wrong way in WordPlay!
Sherlocking is the ultimate WordPlay! Instead of manipulating toys, you manipulate letters.
And here is something for that kid in you:
It's WordMagic and you are the Magician! How cool is that?
There's no right or wrong way to Sherlock!
The Law of Conservation of Energy says, "Energy cannot be lost, it only changes form."
For instance, the potential energy of water in a dam can be released, turning it into kinetic energy, which rotates the turbine of a generator to produce electricity or electrical energy.
In this example, 'energy' transferred or transformed into three different forms, all with different meanings.
When you sherlock, words change form and may take on different meanings.
For example, by rearranging its letters, T-A-P (tap) becomes P-A-T (pat).
Tapping on a table and patting a table, both make noise. If you turn on a tap you get water. When you pat someone on the back, you give them a compliment or save them from choking.
"What point are you trying to make here?" you might be asking.
The point is:
When you sherlock, it is YOU who is sherlocking and it is up to YOU, to determine how YOU interpret all new word forms or morphs.
SIA

WordPlay

Checklist
Do you have what it takes to learn how to sherlock?
€ Are there times when you must overcome private, work or pastime challenges?
€ Can you word associate?
€ Are you inquisitive and find solving mysteries fun?
€ Can you daydream or visualise an idea?
€ Can you use your imagination?
€ Can you brainstorm?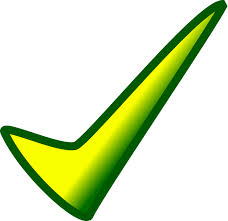 Now, you ticked all six boxes haven't you?
You are ready to sherlock.
You are SIAWordPlay ready.


GET STARTED NOW!
What you get when you buy the SIAWordPlay Course
The What, Why and How SIAWordPlay works
Step-by-step worked examples extracting wisdom hidden in words
Directed opportunities to practise the mindset and skills of sherlocking
Understand the wisdom in words through Vibratory Signatures
Answers to the big questions of life, such as "Who am I?"
What to expect by completing the Sherlocking Insightful Answers Course
24/7 research tool for life that never fails!
Save time and frustration!
Clarity and certainty, 100% of the time
What to expect after practising and mastering Sherlocking?
Develop whole brain thinking
Intuitive flashes where you know, that you know, that you know
Feel energised by inspirations and aha moments!
Imbued with confidence
Qualitative shifts in your level of consciousness
Meaningful answers to your questions
More than one option to solve a problem
New areas to research
Medical Researchers
Just as the solution lies within the words used to define a problem, so too, does the cure or remedy of an illness or disease lie within its common or scientific names.
If you are a medical researcher, my dream is that you will use the SIAWordPlay or sherlocking process to research cures and foster wellness.
It's your Choice

If you are reading this, you are still considering whether SIAWordPlay is right for you.
Let's cut to the chase.
It's not about the money ($33). You have a 100% money-back guarantee.
It's not about the 4 hours of time it might take. It's not even a question of value, you confirmed the benefits.
It's about whether SIAWordPlay is useful to you?
The answer to that, depends upon which group you find yourself in.
You see, there are two groups of people reading this page.
The first group contemplate, experiment, ask others, Google and You Tube for answers; and then do it all over again! They might already think outside the box and seek answers in either their waking or dream states. What sets them apart is that they have a burning desire to know and do whatever it takes. They gotta know!
The second group are more c'est la vie. They want answers, but if they can't figure it out, they also might ask others, Google and You Tube. If they get answers, great. If not, they stop! Their attempts failed. "That's life." All they can do is try and their attention moves on to something else.
Which group are you in?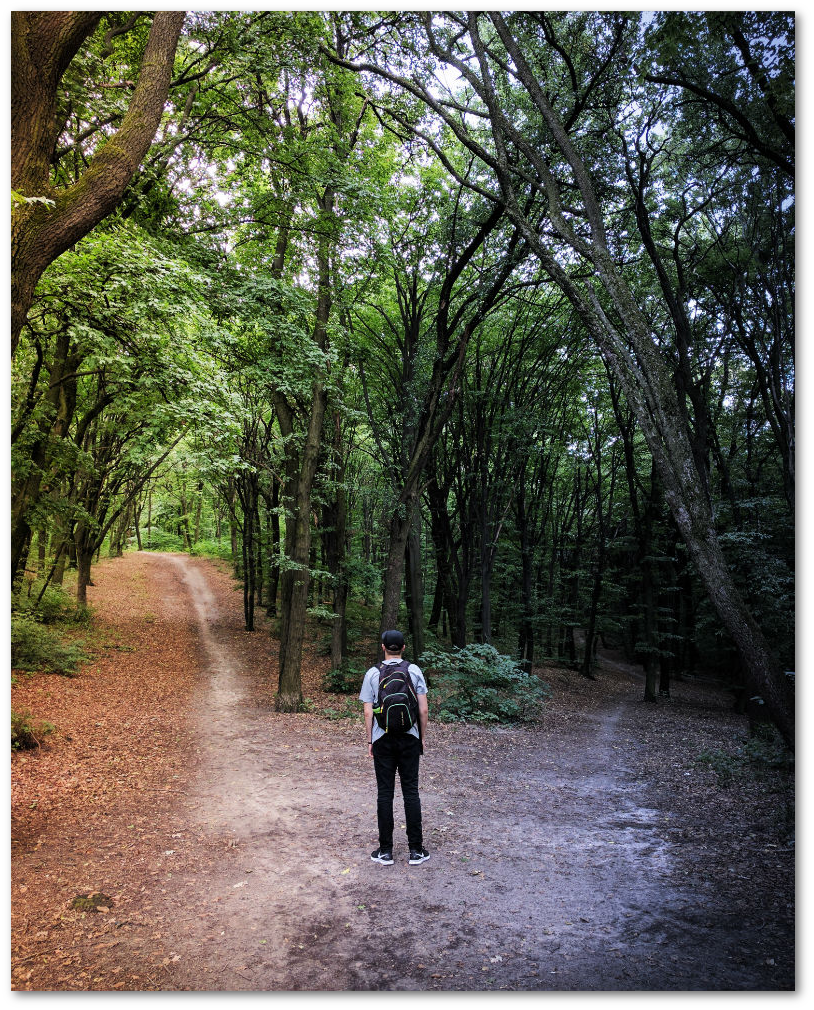 If you are in the second group then SIAWordPlay is NOT for you.
Thank you for checking it out and have a magical day!
If you are or want to be in the first group, then SIAWordPlay IS for you.
It is an incredible magnifier of truth, that you have for life!
It's time to click the button below and buy the SIAWordPlay course.
Your Instructor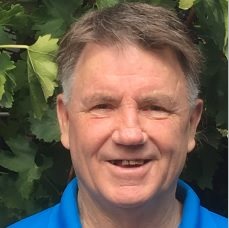 Hi, Grant Harrison here.
I am the creator of SIAWordPlay, which organically grew out of hearing others point out insights contained within words.
I am a Seeker of Truth and trust, that as you have been guided to SIAWordPlay, that you are too.
You see, I believe that everything is connected and SIAWordPlay makes this self-evident. If it were not so, then it would have been impossible for me to always find meaningful answers, in over 100,000 words, phrases or sentences, by applying "Sherlocking Insightful answers" or SIAWordPlay.
I am a re-tyred, ex-Maths teacher, who is just beginning his life's purpose.
My purpose is to help people to be at one with The Source of All That Is and to know themselves as the omnipresent, omniscient and omnipotent beings they already are. SIAWordPlay has its part to play.
I live in Adelaide, Australia and I am happy that all my three children are raising their children in harmonious ways and enjoy long-term loving relationships.
My passion in using SIAWordPlay, which has been known as The Language Matrix for at least the past 25 years, is researching the Ancient Mysteries. I have always been interested in understanding (or "sia" in Ancient Egyptian) their hidden wisdom.
This need to know the hidden truths of the Ancient Mysteries was the fertile ground from which The Language Matrix (SIAWordPlay) germinated.
I am grateful to have been receptive to its graces and trust that SIAWordPlay will shine light on new ways to explore your passion.
May your genius be awakened in you.
Grant
Course Curriculum
Module 1: Ways to View SIAWordPlay?
Available in days
days after you enroll
Module 2: Look Beyond, Go Deeper
Available in days
days after you enroll
Module 3: Premise & Corollary
Available in days
days after you enroll
Frequently Asked Questions
When does the course start and finish?
The course starts now and never ends! It is a completely self-paced online course - you decide when you start and when you finish.
How long do I have access to the course?
How does lifetime access sound? After enrolling, you have unlimited access to this course for as long as you like - across any and all devices you own.
What if I am unhappy with the course?
We would never want you to be unhappy! If you are unsatisfied with your purchase, contact us in the first 30 days and we will give you a full refund.