Everybody knows that health is our most important asset, still many people have only a faint idea of what they need to improve and how to do it - often right up until a dire situation occurs
You've might even have experienced this Yourself or with a loved one!
That's why the Revolutionize Your Health® program was created!!!
As it has been proven time and time again that increasing knowledge on a subject is one of the least effective ways to make changes in any area, even the most important ones, we focus on creating understanding and help You take action on that understanding immediately.
Join us for a sneak peek through the material that we use in Revolutionize Your Health® and discover in less than 40 min how You can effectively and easily not only improve Your own health, yet also help others and have a lot of fun doing it!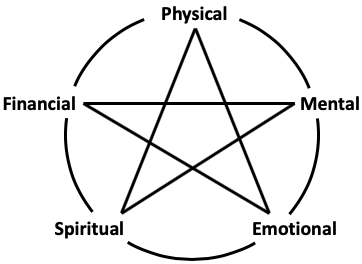 The "Wheel of Health" provides a model for assessing Your momentary health status and effortlessly find what or which areas to focus on for maximum impact with minimal changes.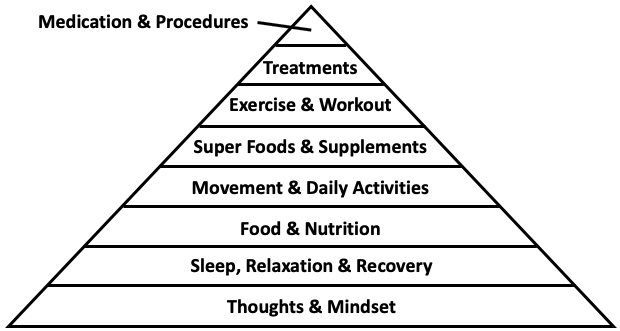 The "Pyramid of Priorities" teaches You how to impact the areas of health where You need improvement or optimization in the most efficient and effective way possible.
Expect to learn, not only what impacts Your health, but also to receive actionable steps You can use immediately to create the changes You want to achieve. You will be able to develop:
a crystal clear picture of You current situations
what changes You want to make
How to make these changes
And, after reviewing the material at Your own convenience, You will be invited to work through the program under the guidance of the creator himself, either online over a two week course or live at a weekend workshop!
The best part still - You get to view the complete presentation, multiple times if You like, and use the accompanying workbook completely free of charge!
No strings attached - we just need Your email to send You the material and You also receive our free newsletter, which You of course can cancel at any point, keeping the presentation and worksheet!
Claes Wallenberg, DN (Creator and Founder of Revolutionize Your Health®)