Did you miss out on buying Microsoft, Apple and Amazon stock before they became the giants of their industry?
Did you pass on Facebook?
Would you be interested in a 'life-changing' financial opportunity?
How do you spot an opportunity?
There have been three incredible opportunities in my lifetime that I was able to see and act upon.
The first was in the mid-1970's. United Airlines developed the first loyalty program in the airline industry. They issued coupons for every leg of a flight that allowed the customer to upgrade to first class on a future flight. I lived in San Francisco at the time and noticed that I could fly from San Francisco to Oakland or San Francisco to San Jose and collect two coupons on the round trip. Each flight was only a few minutes in the air. These coupons were generic – no name, no number. They could be given away to a family member or friend, or better yet, sold to someone flying from San Francisco to Boston, New York, or Miami. I had two businesses in Hawaii during this time and was able to fly first class on every flight.
Everyone remembers 9/11. In October 2001, just after the attack in New York on the Twin Towers, I saw another huge opportunity. 1 oz. gold coins were selling for under $300 and 1 oz. silver coins for under $5. I bought a lot of gold and silver coins that month and continued to add to my portfolio over the next 10 years.That turned out to be very lucrative as gold hit a high of over $1900 and silver reached $49 in 2012.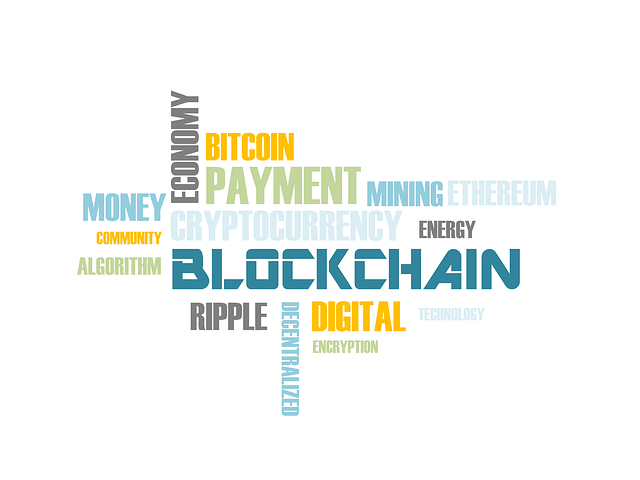 My next opportunity was with bitcoin. I will admit I missed buying bitcoin at $.39, but I did buy my first bitcoin at $2700. It only took 18 months for bitcoin to skyrocket to almost $20,000.
It is this current opportunity with bitcoin that I believe will be the Greatest Wealth Building Opportunity of our Lifetime.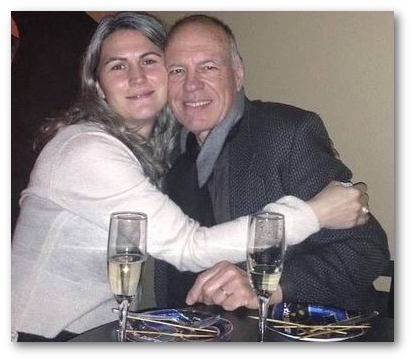 Hi, my name is Greg Simmons. I have worked with and for some of the brightest minds on and off the planet.
I graduated from the University of Pittsburgh, attended the famous Burklyn Business School, and have studied global finance for the past twenty years.

I was the marketing partner with Tony Robbins and set the foundation that allowed him to launch himself into super stardom.
I was the marketing director for Ramtha's School of Enlightenment for twenty-five years and Ramtha's first appointed teacher, travelling and teaching internationally on an average of two weeks out of every month for twelve years.
My experience and education have led me to understand the reasons why bitcoin will reach new all-time highs by the end of 2020.
In this course, Bitcoin: The Greatest Wealth Building Opportunity of our Lifetime, I will state the most obvious reasons why this is very likely to happen.
Here are some examples:
Bitcoin has had 4 major losses in value since 2012. Each loss was 75% or greater. However, on each occasion, bitcoin rallied to a new all-time high.
Every 4 years, starting in 2012, the amount of new bitcoin that can come into the market is cut in half – this is called the 'Halving' event.
Bitcoin's value increased by over 12,000% in the first "halving' in 2012 and over 7,000 % in the second 'halving' in 2016.
The next 'Halving' event is scheduled for May 11, 2020.
The largest financial institutions are getting involved. Goldman Sachs recently spent 400 million dollars buying Poloniex, one of the most active cryptocurrency exchanges in the world.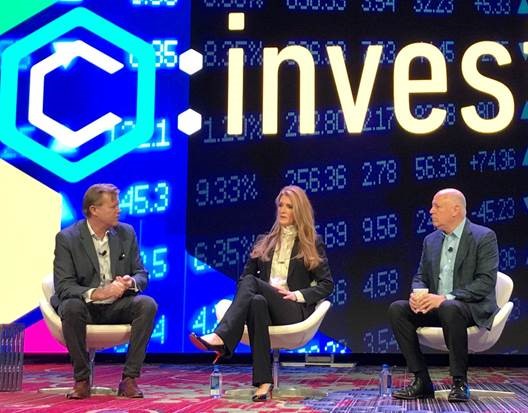 Inter-Continental Exchange (ICE) which owns the NY Stock Exchange (NYSE), just one of their 23 exchanges in the world, are getting into cryptocurrenices.

Yale Endowment: In October 2018, David Swensen, Chief Investment Officer of the Yale Endowment Fund, announced that the fund had invested in cryptocurrencies.
Harvard, Stanford, Dartmouth, and MIT have made cryptocurrency investments part of their endowment fund as well.
How scarce is Bitcoin?
The total number of Bitcoins that will ever be created or available is capped at 21 million. Over 75% of all the Bitcoins that will ever be available are already in circulation.
With approximately 6 million bitcoins remaining to be mined, and assuming everyone holds or sells to those who already have Bitcoin, the average amount of Bitcoin left for those global investors yet to invest in cryptocurrencies, is 0.013 or just over 1% of a Bitcoin per investor.
Bitcoin:
The Greatest Wealth Building Opportunity in Our Lifetime will answer the following questions and more….

Why have all 699 unbacked, paper currencies failed?
What is bitcoin?
How do you buy, store and sell bitcoin?
Who takes bitcoin in return for goods and services?
How do bitcoin fees compare to traditional banking fees?
Why did the CEO of JP Morgan call bitcoin a fraud?
What is the blockchain, simply explained?
What effect would a bitcoin ETF have on its value?
Why are the largest financial institutions getting into cryptocurrencies?
How many bitcoin ATMs are there?
How many countries and cities have bitcoin ATMs?
Why are cryptocurrency exchanges important?
Why is now the best time to buy?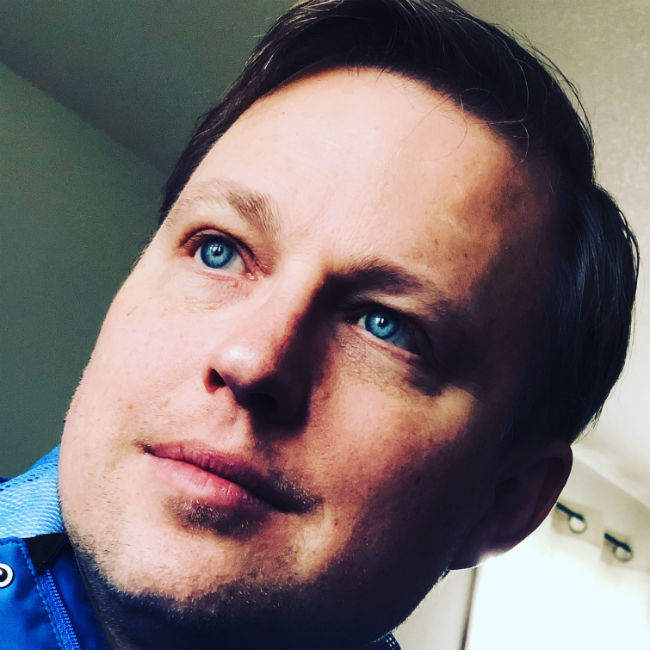 I have known Greg Simmons for 20 years through workshops, seminars and business associations. He is a natural born teacher, coach and trainer with an innate ability to translate complex concepts into simple and accessible modules for all to understand and apply. I am very excited about his new offering in the realm of Bitcoin and look forward to learn about this fascinating topic, while creating deeper levels of understanding to help inform future investment strategies and potentials.
- Valentin E. Fyrst, MBA, St. Martin's University Owner @ Point of V Website, Social Media and Brand Management Consulting
Your Instructor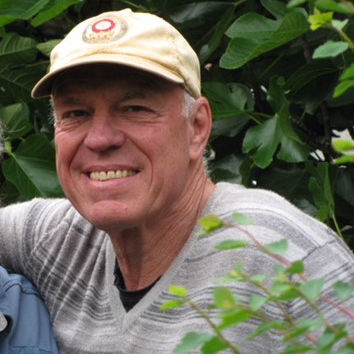 Hi, my name is Greg Simmons. As for my formal education, I have a degree in child psychology from the University of Pittsburgh and completed the Burklyn Business School in Vermont in 1978.
In 1982, with two other partners, we created SuperCamp, a residential and accelerated learning program for teenagers. The first camp had 64 students. Results were so impressive that the Wall Street Journal did a major article on the camp. To date, Super Camp has graduated over 78,000 students worldwide.
In 1985, I became the marketing partner with Robbins Research Institute, and we built a foundation of success that skyrocketed Tony Robbins to becoming a superstar in the world of motivational speakers.
In 1990, I became the Marketing Director for Ramtha's School of Enlightenment in Washington State. Over the twenty-five years at the school, we built an international organization that taught retreats and courses annually on 6 continents and in over twenty countries.
I was Ramtha's first appointed teacher and for twelve years travelled internationally on average two weeks of every month teaching over 25,000 students in the philosophy and the techniques of the school.
I am a published author, These Things You Shall Do … AND GREATER: The Physics of Change has been translated into 5 foreign languages. My second book, Crucifixion: In Pursuit of the Divine will be available by October 2020.
And most importantly, I am a husband and father of two boys.
Course Curriculum
Module 1: Bitcoin, a Wealth Building Opportunity
Available in days
days after you enroll
Module 2: A Short History of Bitcoin
Available in days
days after you enroll
Module 3: Evolution of Exchanging Money
Available in days
days after you enroll
Frequently Asked Questions
When does the course start and finish?
The course starts now and never ends! It is a completely self-paced online course - you decide when you start and when you finish.
How long do I have access to the course?
How does lifetime access sound? After enrolling, you have unlimited access to this course for as long as you like - across any and all devices you own.
What if I am unhappy with the course?
We would never want you to be unhappy! If you are unsatisfied with your purchase, contact us in the first 30 days and we will give you a full refund.