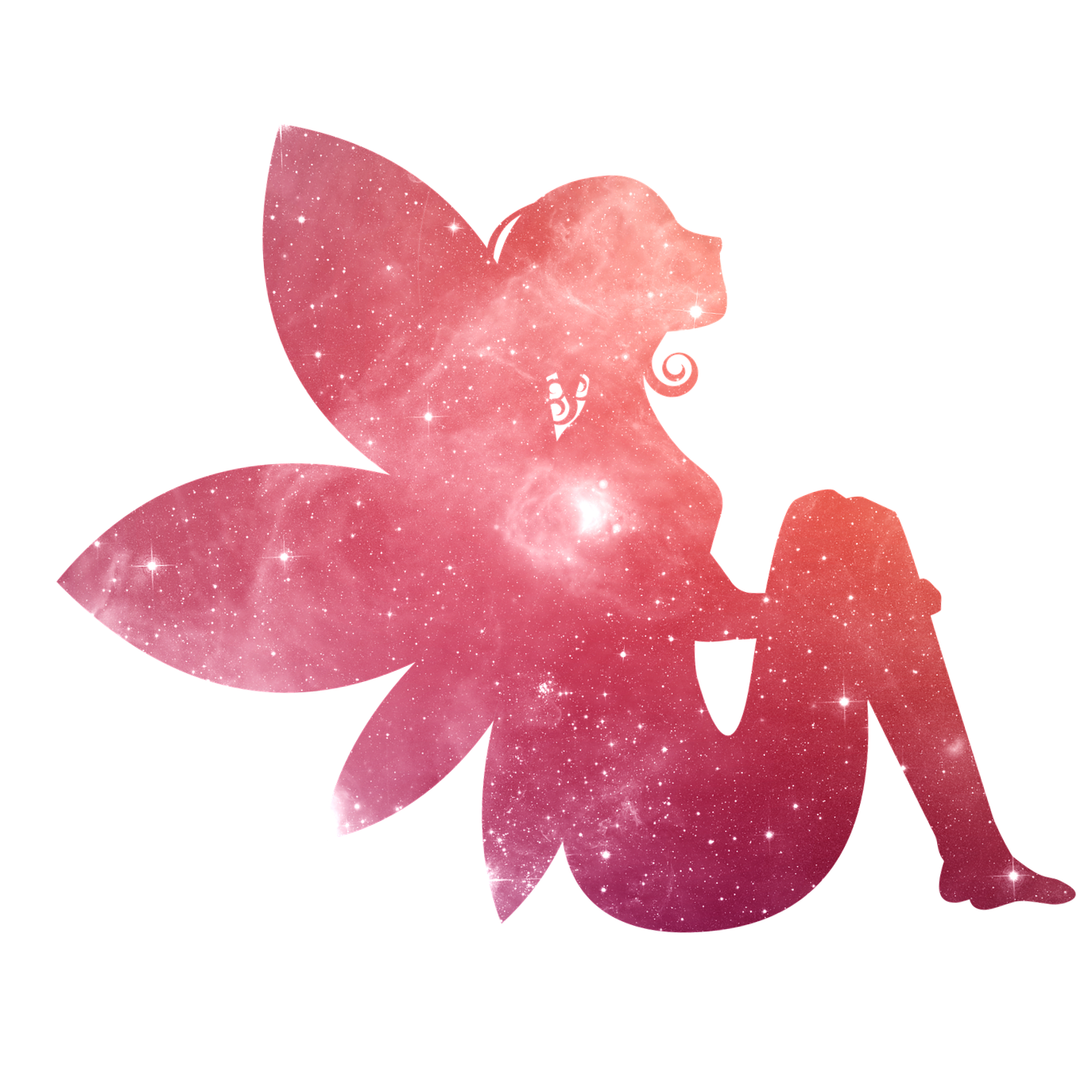 Amazing Imagination
Imagination is the ability of the mind to be creative or resourceful - the action of forming new ideas, or images, or concepts without prior sensory experience. Our imaginations are pretty amazing, wouldn't you agree? We've employed them all our lives and the fantastic places they can take us, and the marvelous things we're able to dream up, are... endless. We truly can go anywhere - be anyone - DO anything. We can use ideas from our "dream world" within to enrich our "real lives" without and we can also use the physical experiences of daily life to trigger NEW imaginings within! It's all a fascinating two-way street of thoughts, ideas and experiences.
Bringing Ideas to Life
Yet, when it comes to bringing ideas from the unseen into the seen... many people - especially as adults -doubt that they can actually MAKE something, with their hands, that they've created in their imagination. There is a mental disconnect, and somewhere the belief and the confidence falter. If that sounds like YOU, then I have some good news and some bad news.
The GOOD news is - you're not alone (and I can help!).
The BAD news is - well, there IS no bad news... it's actually all good!
One of most accessible "bridges", for me, between the world of the imagination and the physical world we perceive has always been The Natural World of green, growing plants - whether thimble-small or forest-immense. Experiencing nature, with its sights, sounds, textures and scents, can trigger our senses, recall memories and inspire our imaginations in completely unique and personal ways.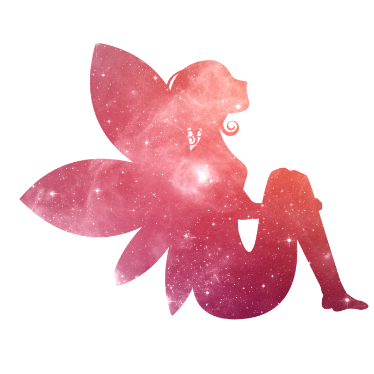 A Miniature Garden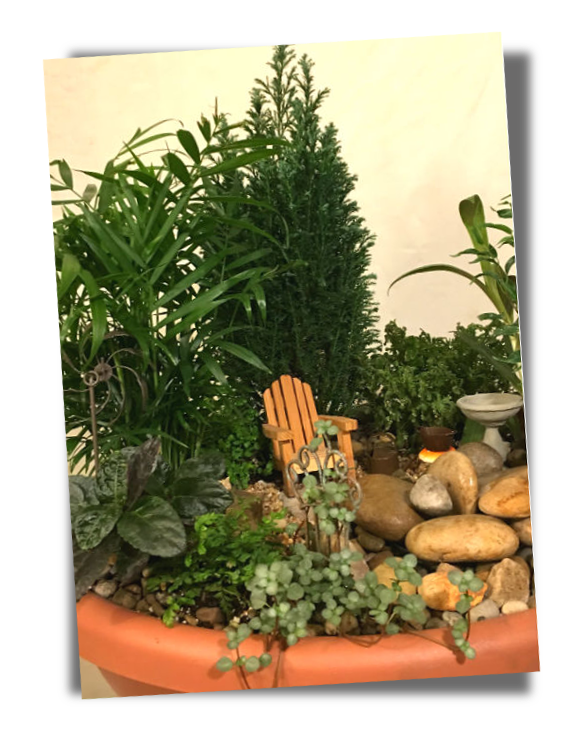 Encountering a tiny container garden that consciously and closely resembles its full-sized counterpart can also inspire those same reactions in us. Together, in this course, we will each cultivate a miniature garden that has unique meaning, and perhaps generates a new conversation with Nature and the world of our imagination!
If you're intrigued by the idea of creating a miniature landscape that can open doors to BIG ideas... I know just how we can do it!
My 35-year career was spent in the company of elementary school students as their art teacher. We encountered the unseen and the seen every day. Some artists would proceed with utter confidence in their vision and others were hesitant in just how to make it all happen. Would it be ok with you if I told you a little story of how my students and I worked together to bring their imaginative ideas to life?

Let Me Tell You a Story
The story typically began with a rambunctious, active class of first or second graders eager to dive into an art project. Before launching into the process though, I would pause… and ask them if they realized that there were actually two secret worlds in the art room - known only to US! The "World of the Silly" and the "World of the Serious"!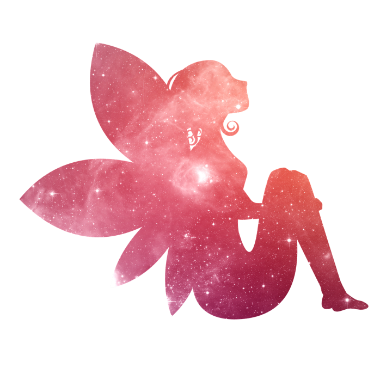 The World Where We Do Our Best Work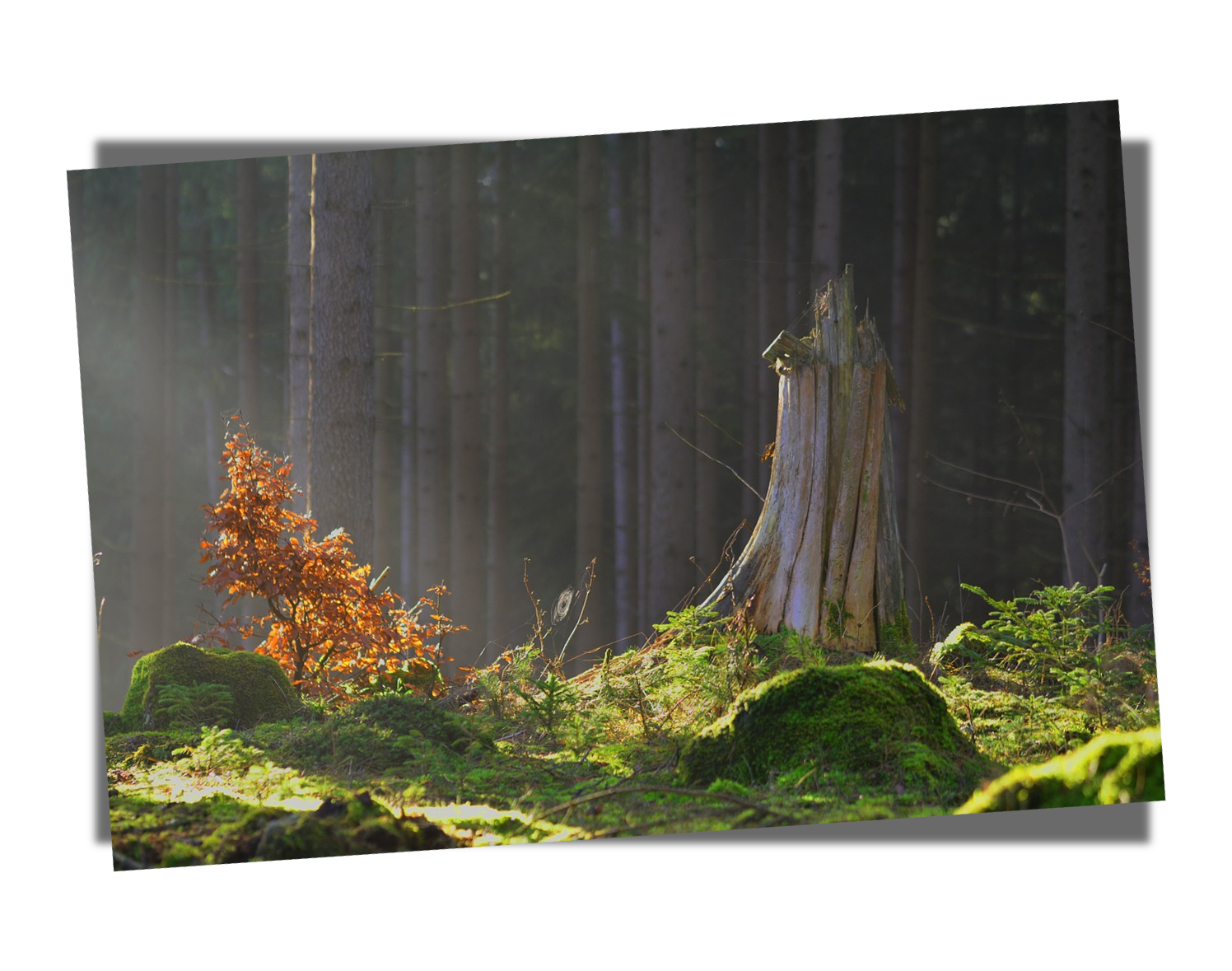 I explained how, in the World of the Silly, there were colors and shapes, lines and textures, limitless imagination, experimentation and FUN! There was laughter, whispering, dreaming, wishing, believing and creating. There was reckless mental abandon and all things were possible! It was sometimes loud, yet always colorful, splashy and bold. As artists, THAT world was where we did our best work - came up with our best ideas and found expression for whatever was in our hearts and minds... AND there was never a wrong answer! We could bring our fantastic mental creations with us BACK into the World of the Serious to make them REAL.

The World Where We Work with Others
Ah... but the World of the Serious was, of course, solid and physical and... serious. It was tables, chairs, paint, clay, paper and scissors; classmates, time limits, relationships and - rules. In THIS world, we used all those tools and materials to bring into being everything we had created in the "Silly". Yet, we also had to cooperate with classmates, be respectful of artists and their work, of ideas and safety and time.

Bringing Both Worlds Together
The best part of the story was telling them that I had a very special job in all of this! I was the one who got to guide them in their travels between the exuberance of the "Silly" and the "Serious" world where their art became real. I made sure that the expansiveness of the "Silly" did no harm in the "Serious" AND that the concrete/finite boundaries of the "serious" did not crush the brilliance of the "Silly". My kids were invited to join me in guarding our back-and-forth adventures between the two secret worlds that existed exclusively for us.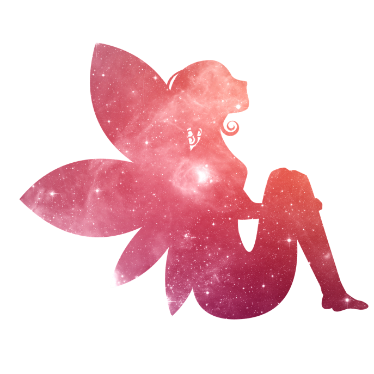 Now Why Do I Tell You This?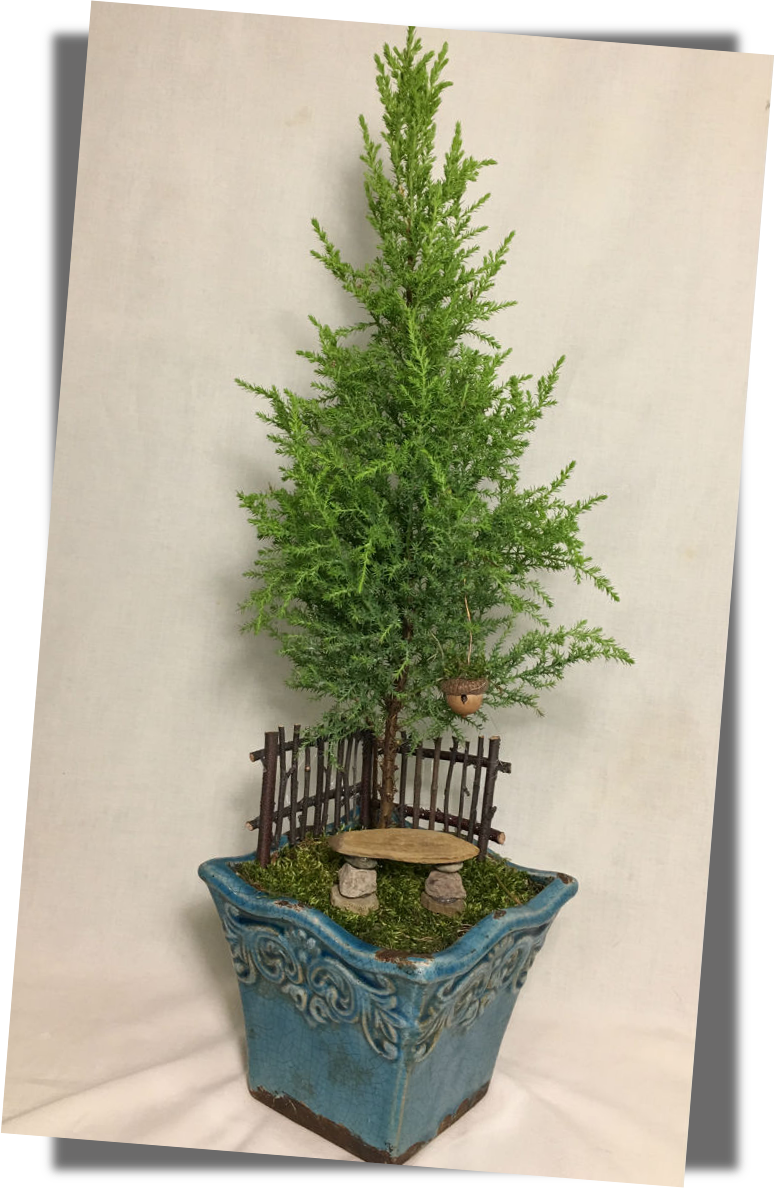 I want you to know what my students learned - and what YOU will discover when you decide to join me in this course.
You see, the magic for my students was… they knew that in our art room, they were, indeed, REAL artists (not just children playing with art supplies) and it was a safe space in which they could embrace all that they had swirling around in their imaginations, bring it into the "physical world" - and that it would be awesome!
They knew they had friends with them who were on the same journey of discovery and that EVERYONE'S ideas were accepted, respected and celebrated.
And, lastly, they knew they had someone with them they could trust with their dreams, visions, expressions and ideas; someone who would not only NURTURE the "Silly" but join right in, play with them, encourage them, challenge and support them, while at the same time know just how to help them successfully cross that bridge between the imaginary and the real.

Why the Fairies?
So... where do the Fairies come into this story? Well, for this experience, they are our starting point - our doorway to the secrets of those two worlds. To believers, fairies have long been known to effortlessly live and move between both those places. They exist in the World Within ("Silly") and the World Without ("Serious"), in the unseen and the seen, the pretend and the real, in the nooks and crannies of Nature as well as in tiny, mysterious places in our "built environment". They bridge the realm of faith and the world of skepticism.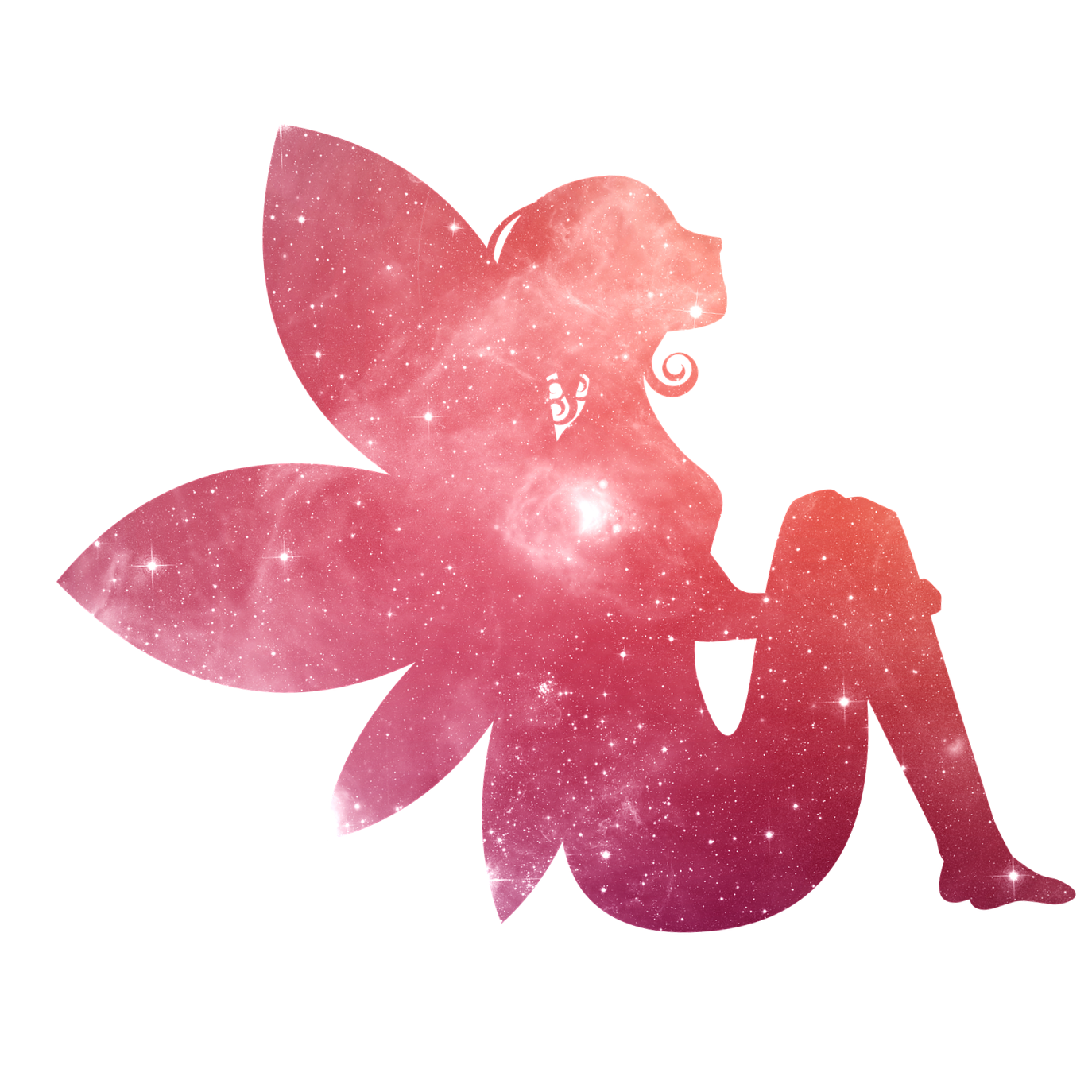 They inspire us with the "what if?" of limitless possibilities. If we can engage in silent conversations with them, we just may connect with a rich, deep place in ourselves that can infuse every part of our lives. Fairies love Nature and appreciate environments created especially for them. They love to interact with us and tease us with encounters we cannot quite explain. They are the perfect collaborators on the bridge between the two "worlds" of our lives.
Can you imagine where a visual walk through a tiny garden you've created for yourself, could take you? Who will you meet? What will you learn? What can you teach? How excited are you to find out? I know I can't wait!!!
Let's get growing! The fairies are waiting!
Your Instructor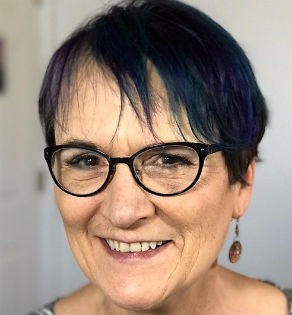 Hi, I am Deb Waldron and I grew up in a family of artists in Medina, Ohio, (where I still live) so the world of my imagination has always been my "natural habitat". My father – a graphic designer and watercolor artist - even wove elaborate bedtime stories for us kids about 2 very creative, inventive and adventurous mice. I believed that all things were indeed possible! I eventually focused my own studio areas on stoneware pottery and I dabble in the Mexican folk art style of Oaxaca.
I have two grown daughters – one is a jewelry designer and the other is a pastry chef! Art in so many ways fills my family. Animals do too, as I share my life with cats and dogs and horses. I regularly raise foster litters of kittens for a local rescue group.
I have both Bachelors and Masters Degrees in Art Education as well as a PhD in Curriculum and Instruction. This rich family and school experience became the solid foundation for my 35-year career as an art teacher in an elementary school. One of my special projects in that school was being part of the creation of a 10,000 square foot learning garden behind the school – complete, of course, with a fairy garden! I find inspiration for make-believe, creativity and stories everywhere I look – especially in wee, tiny places.
A new way to understand the ability to "create anything I wanted" entered my life in 2013, when I enrolled and embraced the Master Key Experience. I repeated the journey in 2014 with the assistance of one of the first class of Certified Guides. I became a Guide myself in 2015, and continued as a Master Guide in 2016. There is nothing like this experience and it is now, truly, an integral part of my life!
Oh … and … I really DO believe in fairies.
Course Curriculum
Unit 1: Getting started
Available in days
days after you enroll
Unit 2: Blueprints
Available in days
days after you enroll
Unit 3: Planning ahead
Available in days
days after you enroll
Frequently Asked Questions
When does the course start and finish?
The course starts now and never ends! It is a completely self-paced online course - you decide when you start and when you finish.
How long do I have access to the course?
How does lifetime access sound? After enrolling, you have unlimited access to this course for as long as you like - across any and all devices you own.
What if I am unhappy with the course?
We would never want you to be unhappy! If you are unsatisfied with your purchase, contact us at
[email protected]
in the first 30 days and we will give you a full refund.